Best cover you can get to protect your boat for outdoor storage on a trailer or a boat lift with superior protection that will last for years.
Search Below and Order Online!

Sewlong's Double Up Storage Covers
Superior, Long-Lasting Protection
Our "Double Up" (over the tower) and traditional storage covers are designed to protect your entire boat year-round, against long-term damage from elemental exposure to the sun, rain, and snow (including your tower, racks, accessories, swim platform, and hull). Our storage covers are made from premium 9oz Aqualon® Edge and are made to be UV, heat, water, and abrasion resistant. Aqualon provides robust protection while still being flexible and relatively lightweight, making a manageable cover for installation, removal, and storage.
Our Cinch, Ratchet, and Snap covers are only designed for travel or to cover the delicate open areas of your boat, so whether your boat needs protection from the harshest winter or from the blazing heat of summer (or both), our Double Up Storage Cover is the best investment you can make to prolong the life of your boat. Additionally, it will be less expensive in the long run than getting your boat shrink-wrapped each year, and our storage cover will prevent oxidation and can greatly increase the life of your boat's upholstery, carpet, and GatorStep® or SeaDek® by protecting them from the sun's damaging rays.
While often overlooked, the thread has the biggest impact on the longevity of the cover. We use Solarfix® PTFE thread that is guaranteed to outlast the fabric.
By investing in a good storage cover you will be investing in year-round protection, and not throwing your money away every spring when you unwrap your boat.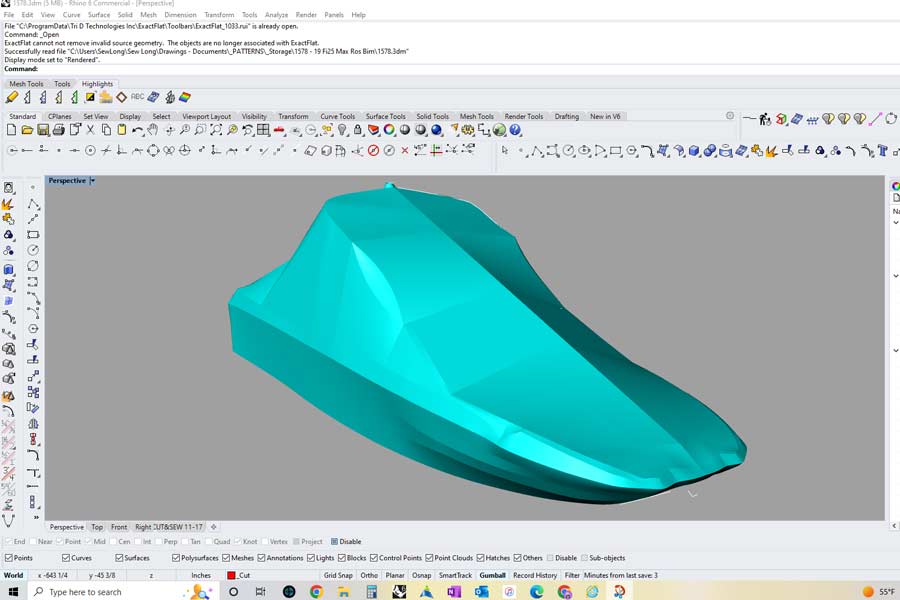 With our state-of-the-art 3D measuring equipment, computer processing, and automated cutting system, our storage covers are made specifically for each boat model.
Total, Year-Round Protection
Cover your boat year-round from the top of the tower to down to the hull and protect your tower, speakers, and all your accessories from the harsh elements.
By utilizing the tower as the cover structure it naturally prevents pooling without the need for tent poles, pull up straps, or other supports.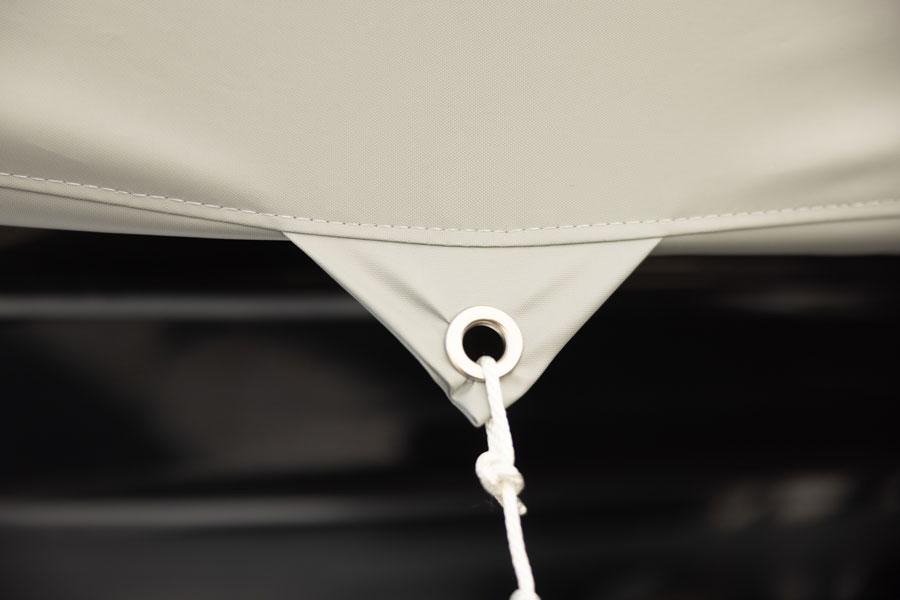 Premium fabric, components, quality fit, and craftmanship (including double sewing and reinforced wear points) will ensure a cover that will last for years.
Damage DISCLAIMER: t is NOT advised to tow with storage covers. Traveling with a storage cover (or any variation of a tie-on or strap fastened style cover) has the potential to cause damage to the boat, gelcoat, and sensitive surfaces. SewLong LLC will not warranty or cover any damage to gelcoat, boat or any related components or surfaces while transporting with the cover on.
Pink Stain DISCLAIMER: Selecting black or dark fabric colors may result in the "pinking" of your vinyl. The SewLong warranty DOES NOT cover any repairs or any expenses incurred relating to pinking.

Always the best in customer service at SewLong! All businesses should follow their lead. We have used them for our boat and our houseboat and they have always exceeded our expectations. Most recently, we had them repair our long-term storage cover and they did it the same day!
BRAD HUTCHINGS – GOOGLE
Installing Doube Up Storage Cover