The shade sail compliments your existing Folding Canopy or Bimini Top. It's a quick and easy add-on and is designed to use while floating or surfing.
Search Below and Order Online!
Extend the shade all the way to the back of the boat with our award-winning Shade Sail (also called wake shade or sail shade). Our unique design was engineered to be used while surfing and provides a horizontal support structure that does not interfere with the tow rope.
With high quality components like sturdy billet aluminum mounts and carbon fiber support poles, you will be able to spend longer on the water.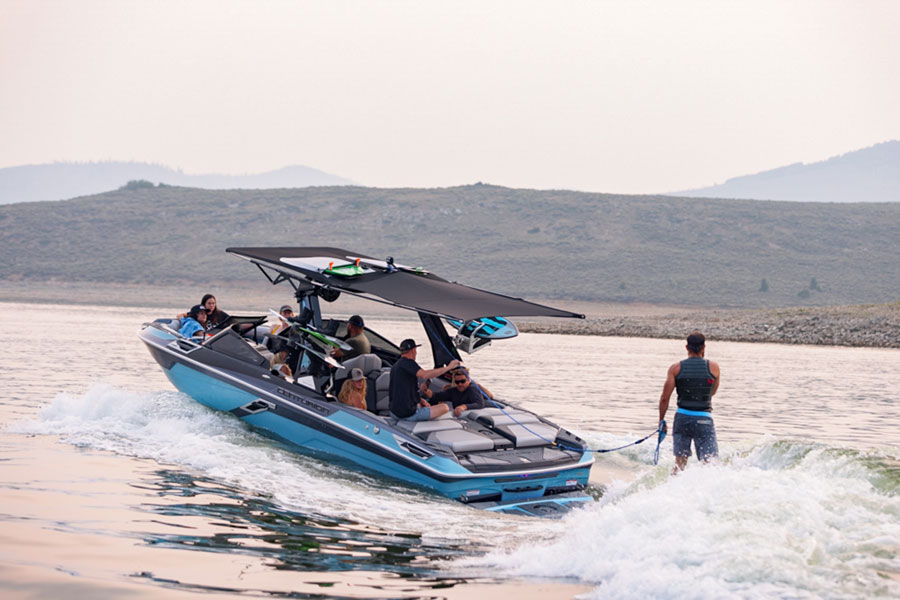 Simply the best feature you can use while you surf. Our horizontal support poles stay out of the way of the tow rope, and enhance the comfort of those still on the boat.
Our carbon fiber tubing provides the strength needed to support the sail without drilling holes and are UV Clear Coated to endure the intense summer sun.
Once the mounts are installed, the shade sail can be put up or taken down in under a minute, giving you more time to enjoy boating, instead of wasting time on setting it up.
We offer two sizes, our 5' & 8' Shade Sails. When mounted to our Folding Canopy Top you can add extra shade to the back, front, or both!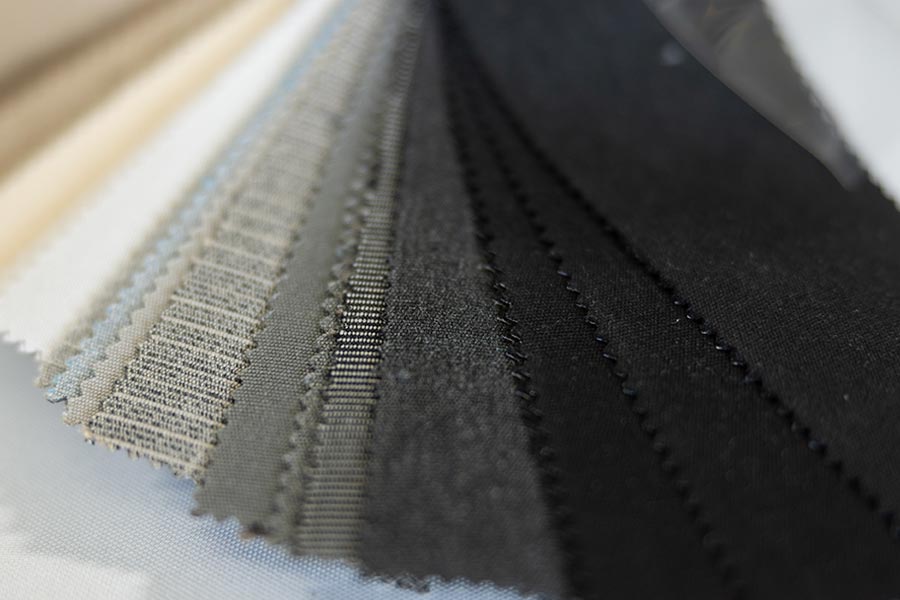 WeatherMAX® 3D is one of the key components that makes our Shade Sail so functional. It is durable, lightweight, and flexible.
The carbon fiber tubing collapses into itself (8' to 5' & 5' to 3.5') and all the components pack up into one convenient storage bag that easily stows under the seats.
DISCLAIMER: NEVER operate the boat over idle speeds with an open forward-facing shade sail, or over surfing speeds (15mph) for an open rear-facing shade sail. SewLong LLC will not warranty or cover any damage to poles, canvas or any related components while exceeding those limitations, or in high wind circumstances. Non-rotating tower mounted clamps will mark the tower surface if/when removed.
2022 MFA Fabrication Excellence Awards
Sponsored by the Marine Fabricators Association (MFA), the Fabrication Excellence Awards contest is designed to recognize excellence in marine fabrication. The entries are judged by a panel of certified marine professionals. Awards of Excellence and Outstanding Achievement Awards are given in each category.
READ MORE

From my initial contact with Justin, to the moment I drove off with my boat, I was pleased with the professionalism and courtesy provided by Sewlong! We discussed my expectations and options and Sewlong made it happen. It was finished ahead of schedule, and I'm pleased to say, the product built by Sewlong is the favorite feature of the passengers on my boat. Thanks Sew Long Team!
Deen, Southwest Wy.
– GOOGLE REVIEW