Nautique G 2018 – XL Folding Canopy Top
Enjoy the shade from our award-winning Folding Canopy Top with your 2018 Nautique G (21, 23,25) with the Flight Control tower! It is easy to use and provides great coverage. This top uses our robust custom made FCTv3 billet aluminum mounting hardware to secure the frame specifically to the Flight Control tower. By removing the front bolt from the mounting bracket this top will rotate to allow collapse of the tower. Although this top will fit all (3) 2018 "G" models (21, 23,25), it is sized best for the G25.
Dimensions: 116″ L X 84″ W
Related Products
Nautique G 2018 Folding Canopy Top – For the standard version (92″ Long)
*This Folding Canopy Top may fit other models with the same tower. Please contact us to confirm.*
For maximum UV protection, we use premium Sunbrella® fabric, which comes with a limited 10-year warranty, on this Folding Canopy Top. The distinctive silver surf pockets use specialty heat-reflecting Aqualon® fabric, which has a limited 7-year warranty. Our surf pockets are specifically designed to reduce heat and help protect your board against warping in extreme heat.
Custom Colors: While we usually make Folding Canopy Tops in black with silver surf pockets, there are a wide variety of fabrics and colors to choose from. If you'd like a custom color or fabric, please choose the "Custom Color – Made To Order" option in the drop down. Once your order has been processed, a SewLong representative will contact you for personalized help in selecting the right options to meet your needs.
2018-Nautique-G23-FCT-G18
2018-Nautique-G25-FCT-G18
| | |
| --- | --- |
| Weight | 65 oz |
| Dimensions | 88 × 36 × 4 in |
| Options | Black w/Silver Surf Pockets |
Folding Canopy Top Features
Our FCT provides the most shade you can get with a tower-mounted bimini top, all while providing plenty of headroom.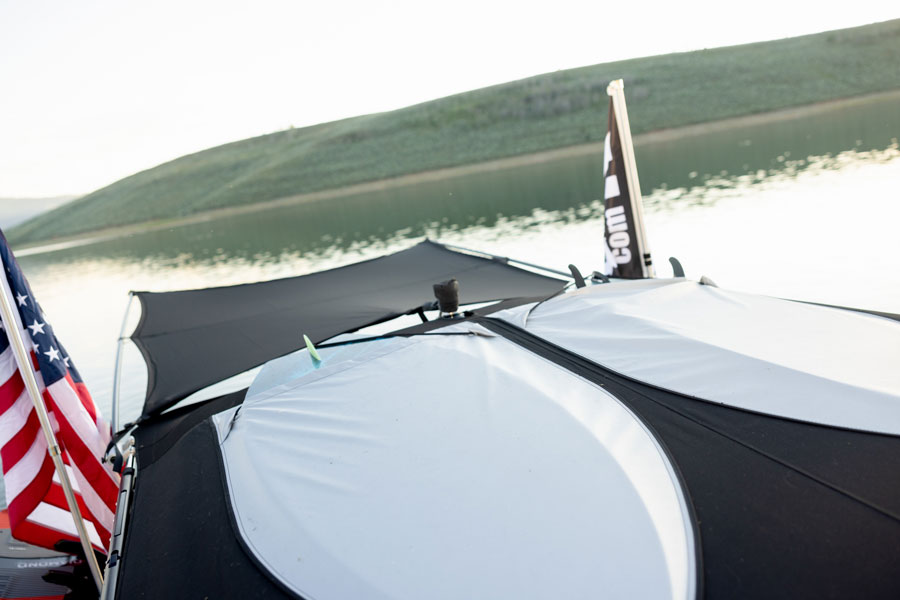 Surf pockets provide a convenient way to store and transport your surf boards. Our surf pockets are made with a special heat-reducing fabric to protect your boards from the hot summer sun.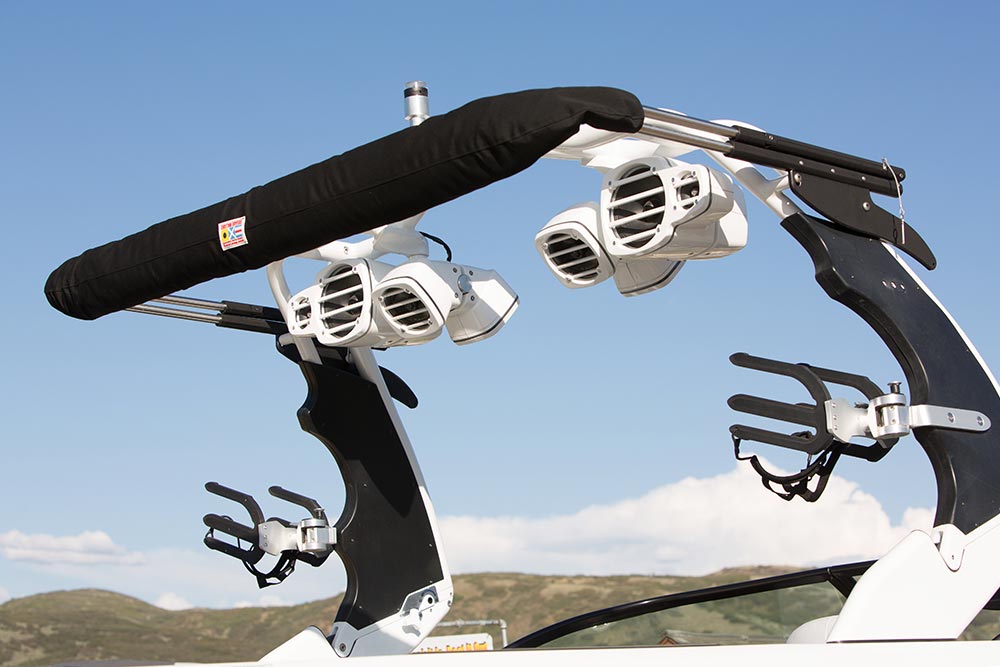 The FCT utilizes a simple, tower-mounted folding design that allows for easy stowing in the included zip-on boot, resulting in a neat, clean look.
Stainless-steel frame and custom manufactured mounting components made from billet aluminum, ensure a solid, robust mounting foundation that is durable and quick to install.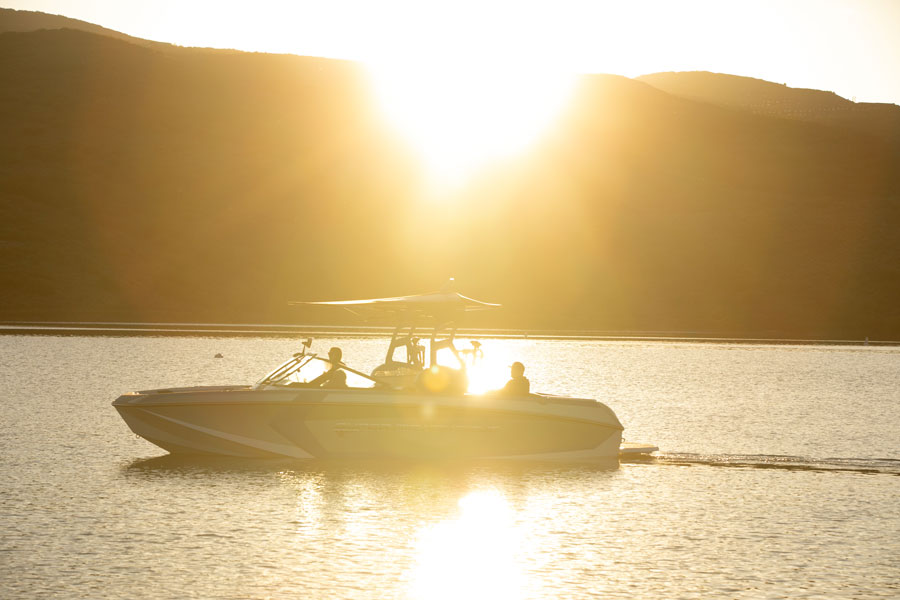 The FCT is made of premium, Sunbrella® brand fabric, which carries the Seal of Recommendation from the Skin Cancer Foundation, so you and your tribe stay protected.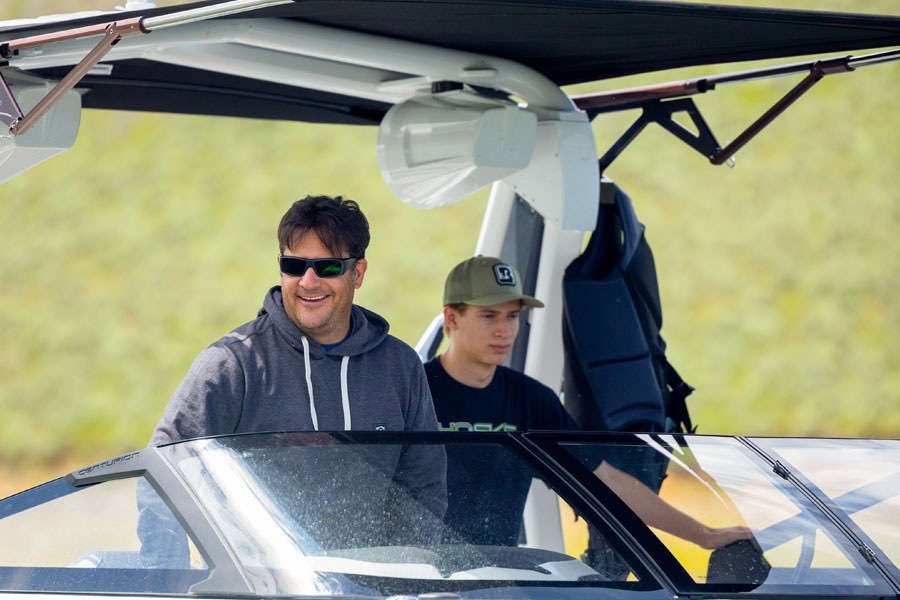 The FCT is long-lasting and comes with all the components you need to install, use, and store for transport, including the storage boot.
Damage DISCLAIMER: Please collapse, store and boot your Folding Canopy Top before transporting. It is NOT advised to tow or haul your boat with the top open and extended. SewLong LLC will not warranty or cover any damage to framework, canvas, or related components with transporting with the FCT in the open or extended position.